A lot of people do not know why they have bad skin and how to treat it.  This is a shame as getting clear, healthy skin is not difficult.  The first step is to keep your skin clean.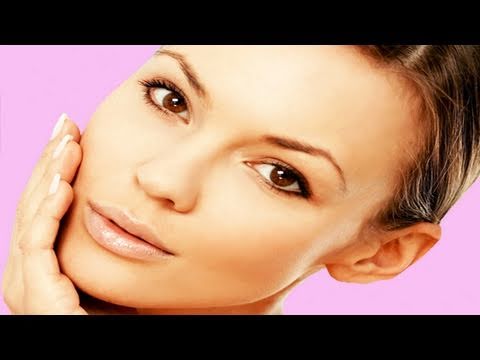 How to Get Healthy, Shinny & Glowing Skin?
The reason that people have bad skin is that their skin is exposed to bacteria on a daily basis.  When this bacteria clogs the pores, a pimple occurs.  The solution to this problem is washing the skin.
The Importance of Washing Your Face
A lot of people confess to skipping this important skincare step.  This is bad news as using a good cleansers removes bacteria, sweat and makeup from the face.
The ideal cleanser will be both gentle and effective.  Users should apply it with lukewarm water in the morning and before they go to bed.  It is important to remove the cleanser as soapy skin can have the same effects as dirty skin.  Those with sensitive skin can opt to rinse their face without cleanser in the morning.
Exfoliate the Skin to Get Rid of Dead Skin Cells
Exfoliating products scrub away dead skin cells.  These cells would otherwise stay on and make it appear dull.  They can also clog pores.  As exfoliating stimulates the blood flow, people who use these products will have skin that looks rosy and radiant.  Some people exfoliate daily while others only perform this task once a week.  The frequency of exfoliation will depend on the sensitivity of the skin.  Consumers can buy exfoliating products at the store or make their own from natural ingredients.
Moisturize and Use Sunscreen
Using a moisturizer will seal the moisture into the skin.  Moisturizers also act as a protective layer against bacteria and toxins.  Good moisturizers are non-greasy and suitable for daily use.
The skincare regime can be finished off by applying sunscreen.  Direct exposure to the sun can cause premature wrinkles and  discoloration.  Not to mention, sunscreen helps protect people against skin cancer.  A sunscreen product should have an SPF of at least 30.  Some moisturizing products also contain sunscreen.  These products are an ideal choice for those who want to save some time.
The steps described above will clear up minimal to moderate acne.  In fact, if people perform these steps twice a day they will have very few problems with their skin.  If a person does not see results within a week or two, they should see a dermatologist.  Poor skin is sometimes a sign of hormonal imbalance.  Medication coupled with the above skincare routine should remedy the problem.